University of Kashan among World's Top Universities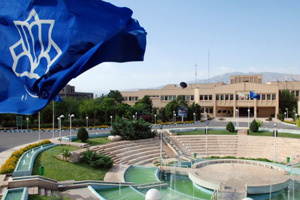 In its latest list, Essential Science Indicator (ESI) database ranked University of Kashan among world's top universities.
 43 Iranian universities are among the most effective and best world's universities based on Essential Science Indicator (ESI) databases, Islamic World Science Citation Center stated.
Essential Science Indicators database as one of ISI databases announces world's top universities every other month based on their quality of researches.
In this ranking, based on the number of citations in one of the 22 searchable fields, universities and research institutes who have been among 1 percent of world's top universities are introduced.
This system offers information about the four main indicators, "number of documents indexed in top international journals", "number of citations received by any university or research institutes", "the number of citations per papers" and "number of highly cited papers (hot papers)" for each of the universities that are among that one percent.
Accordingly, in Materials Science and "number of citations per paper", university of Kashan, Sharif University, and Shiraz University allocated 552nd, 564th, and 596th rank, respectively.
Also, University of Kashan is ranked 707th in Chemistry and 941st in Engineering based on papers indexed.
In total, the international ranking of universities and research institutes of Iran is 535th based on number of papers, 830th based on received citations, 958th based on highly cited papers, and 1267th based on paper citation.